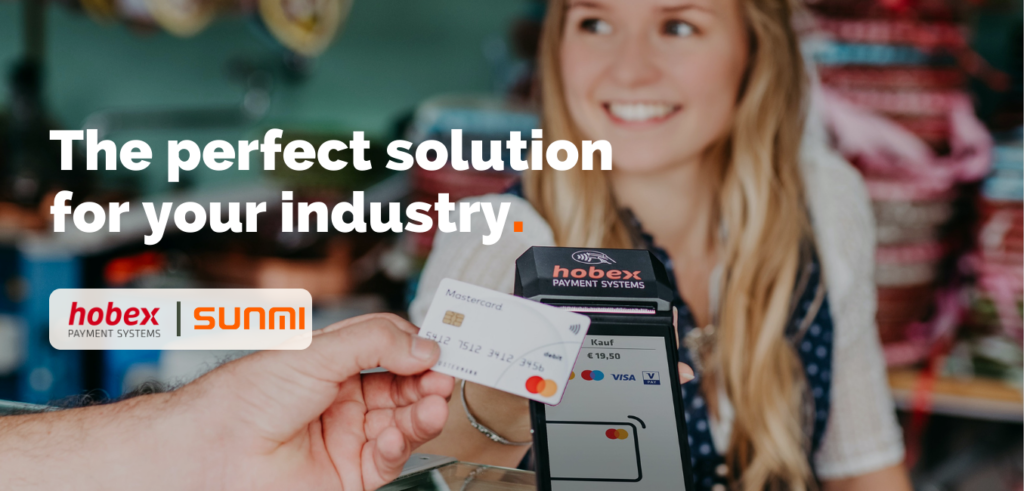 SUNMI P2 Pro and Hobex, for an optimal customer experience
After a two-year break, the Oktoberfest in Munich reopened its doors from 17 September to 3 October. The Oktoberfest welcomes about six million visitors each year, making the "Wiesn" the largest folk festival in the world.
This was the opportunity to find the SUNMI P2 Pro payment terminal on many rides, stands and tents of the event! In cooperation with the Austrian payment provider hobex and Mastercard, P2 Pro offers a simple and contactless payment by card or smartphone. With its large 6'' screen and its Qualcomm processor, P2 Pro provides the user experience and performance required for that kind of big events.
A fast combined solution allowing smoother crowd management, shorter queues and therefore considerable time savings for festival goers. Every visitor was able to enjoy their stay without paying cash!
---
Hobex and SUNMI Partnership
Hobex AG, SUNMI's privileged partner, is an Austrian full-service provider in cashless payment transactions. As a payment service provider, Hobex offers credit and debit card payments solutions via payment terminals in various industries such as tourism, hospitality, gastronomy and retail. Founded in 1991, Hobex AG counts around 27.5 million transactions with a total turnover of 5.3 billion euros processed in 2019.
SUNMI offers a wide range of payment terminals supporting all classic EMV payment methods and emerging ones (QR code, Face Recognition, BLE). SUNMI payments devices are designed to support all use cases and verticals, from small merchants, organized retail to indoor and outdoor mobility.
Interested in our combined solution?