Weezevent leverages the SUNMI L2s device to create a simple, fast and professional combined ticketing and transaction solution for large European events!
Weezevent, the ideal ticketing solution for your events
Weezevent provides more than 300,000 event organizers and leisure venues with innovative technological ticketing and cashless solutions. Since its launch in 2008, Weezevent has issued over 100 million tickets for events of all types: concerts, shows, festivals, conferences, sporting activities… and especially for events of all sizes, from a few participants to over a million spectators.
Weezevent, the first French self-service ticketing platform through online software (Software As A Service) aimed at event organizers. Its simple, fast and professional solution is freely accessible and allows organizers to create their customized event, to offer tickets, registrations or invitations online, to promote their event, to follow its organization, and finally to handle reception and admission control on the day of the event. Today, Weezevent operates in all fields of event-planning, mostly in Europe, but increasingly in Canada as well.
---
Weezevent and SUNMI L2s, a professional combined solution
Weezevent software on SUNMI L2s terminal offer events & venue professionals a simple and fast combined solution to manage ticketing, access control and cashless transactions (thanks to NFC technology). More precisely, the combined solution allows access control and pairing of tickets, cashless reloading (cash register) and cashless transactions (scanning and debiting of participants' materials).
Weezevent has selected the SUNMI L2s for its sober and elegant design, its lightness and its high performances. Two of the L2s' characteristics were particularly important to Weezevent: its long-lasting battery and its durability. Its removable lithium polymer 3.8V/5000 mAh main battery allows extended use during the day, very useful in festivals where the devices are operated for +10h. The IP65 waterproof and dustproof certification and 1.5m drop resistance also allow SUNMI L2s to withstand any harsh environment, essential features for large-scale outdoor events.
---
Major deployment of SUNMI L2s at a French music festival
From June 2 to 5, 2022, more than 500 SUNMI L2s were deployed at a major French electro-pop music festival in Paris. We love green, a committed and responsible festival, aims to raise public awareness about respect for the environment. Creating a contactless payment event was therefore an absolute must for organizers. Weezevent has made this possible and offered this new generation festival an all-in-one mobile cashless payment and access control solution, thanks to technologies like NFC, QR codes and barcodes scanning. For the organizers, Weezevent software combined with SUNMI L2s hardware means smoother entrance admission and circulation, and for the festival-goers, shorter queues and considerable time savings – making every minute of the festival even more enjoyable!
SUNMI L-series, highly versatile solutions for all use cases
SUNMI L-series product line (L2s, L2H, L2Ks) is designed for a variety of use cases requiring mobility, business applications and data capture. With a wide range of ruggedized form factors and a full set of accessories, there will always be a SUNMI L-series handheld computer to fit different usages and scenarios, whether it's in events, food delivery, retail or logistics industries.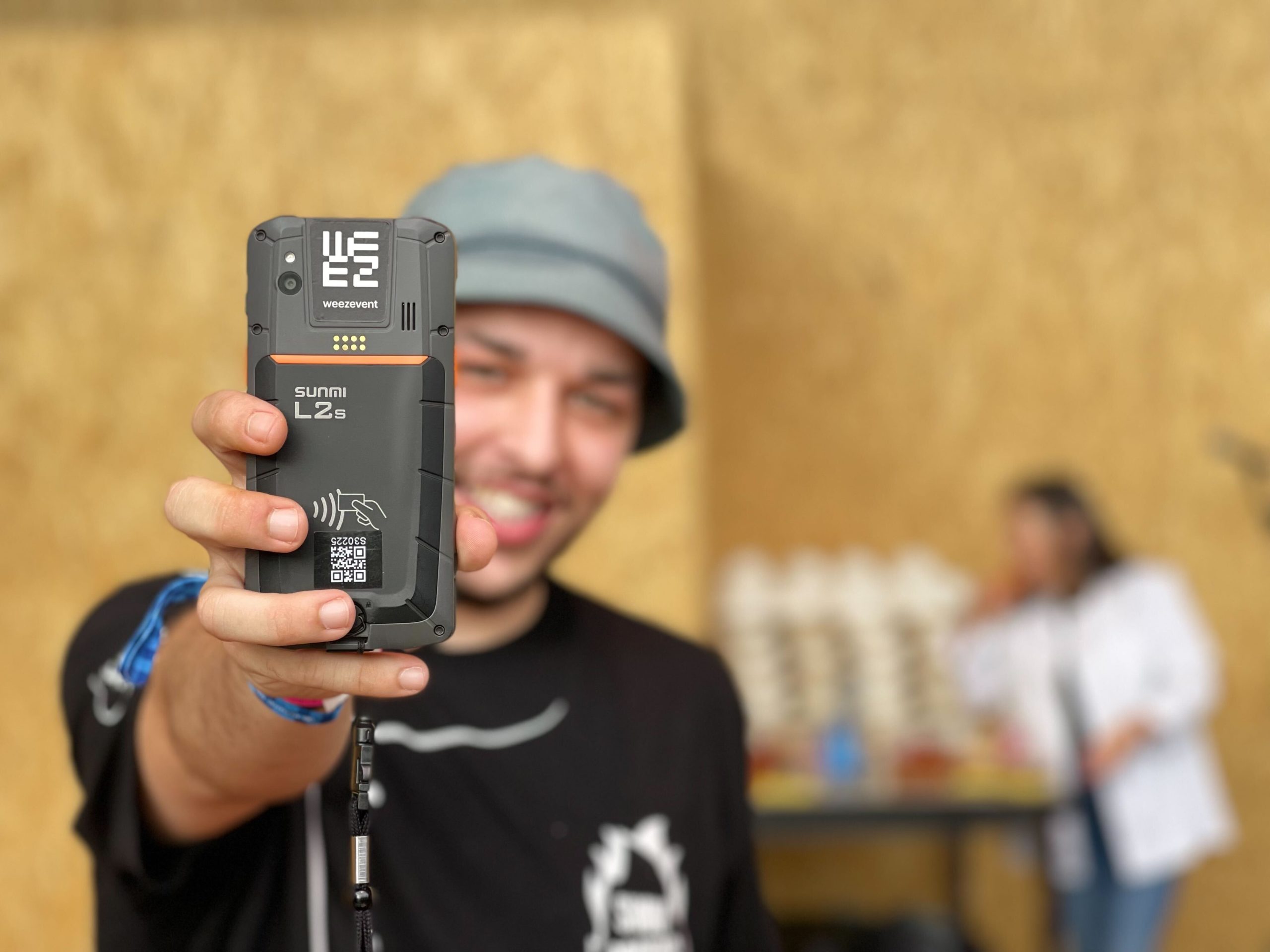 Interested in our combined solution?