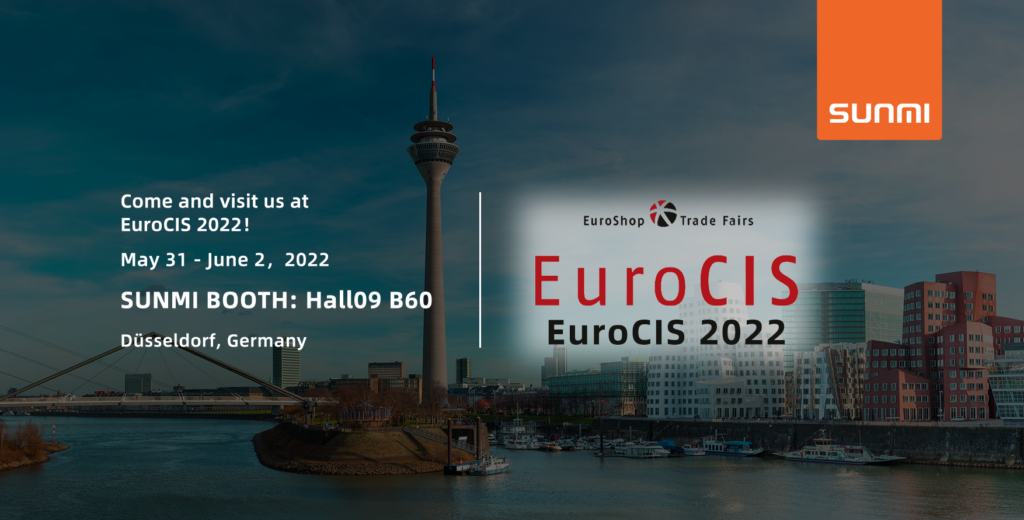 We are pleased to announce that the entire SUNMI Europe team will be present at EuroCIS 2022.
As a major player in the IOT and Retail industry, SUNMI is committed to participate in Europe's leading retail technology show and further lead the move towards Android for business digitalization solutions.
With a much larger booth than SUNMI ever had in any show in Europe, this event will be a great opportunity to discover the newest products launched in 2021 as well as the full range of SUNMI devices.
EuroCIS is also a chance for the whole European team (West, Central and East) to be there for you, answer your questions and discuss the latest technologies.
May 31 -June 2, 2022
Convention Center, Düsseldorf, Germany.
If you are planning to attend EuroCIS, please contact us or your sales representative to book a meeting.