Smart mobility for smart cities
myBus offers telematics services for public urban and intercity bus service!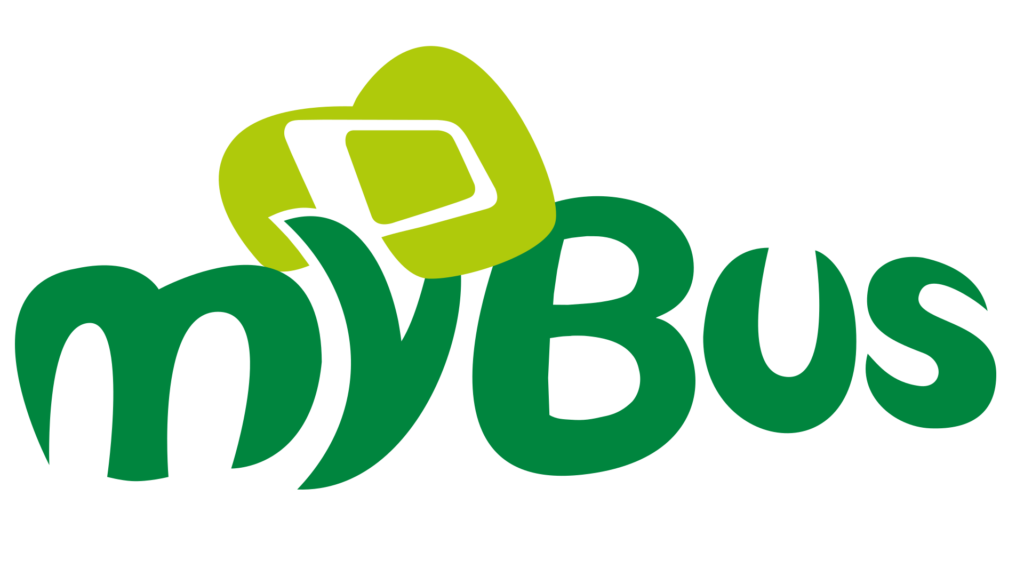 myBus system is based on fleet management and passenger information. Through high-end hardware and software solutions, myBus aims to make public transportation more attractive by providing its customers with tools that increase on-time performance and improve passenger information. Planning, real-time arrivals, on-board entertainment, information on connections, ticketing and vehicle occupancy are among the tools provided by myBus platform to facilitate the passenger's journey.
---
Sunmi and myBus partnership
Together, myBus & Sunmi provide an easy and reliable ticketing solution to Aerobus, buses running between Barcelona city center and the airport, to meet their need for flexibility in validating and selling tickets by card, cash, inside & outside buses. Sunmi devices have been selected by myBus for their small footprint which saves space in vehicles and for their high performance allowing an extensive usage throughout the day.
Let's see how it works!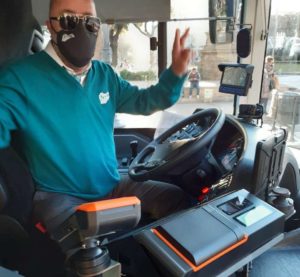 Three Sunmi devices are installed inside Aerobus vehicles:
A Sunmi T2 mini, whose larger screen size makes it simpler for drivers to sell and validate tickets.
A Sunmi P2 Pro connected to the T2 mini, enabling card payment and acting as a back-up device for autonomous ticket printing.
Another Sunmi P2 Pro device is fixed to the back of the bus and works only to validate tickets purchased outside the bus.
Finally, the company's sales staff also rely on Sunmi P2 Pro to sell tickets outside buses to accelerate passenger boarding.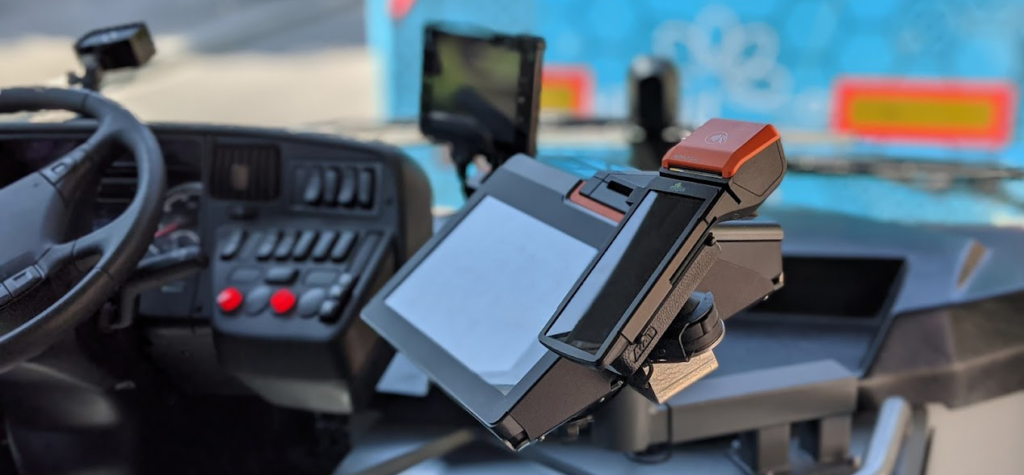 Interested in our combined solution?