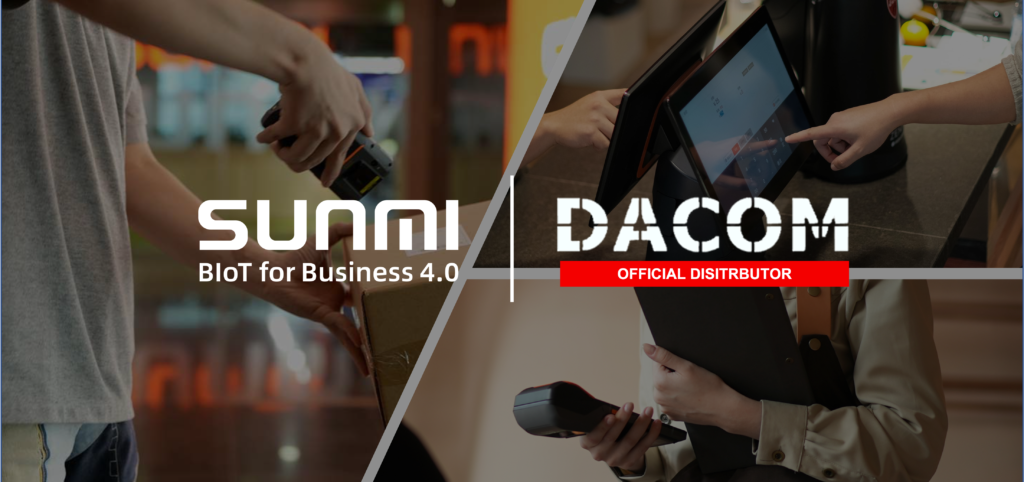 DACOM, Leader Distributor in Auto-ID and Data Capture
DACOM S.p.A. is a leading distributor specialized in supplying products and services for the Automatic Identification and Data Capture (AIDC) market. It is the main Italian distributor, global leader in mobile terminals, readers, and bar code printers. DACOM headquarters (offices and logistic center) is based in Milano, with an office in Bologna city and has three European branch offices: Barcelona, Paris and Frankfurt. Since 2021, it is part of the Esprinet Group, leader in Southern Europe in the distribution of IT, Consumer Electronics and Advanced Solutions.
---
SUNMI and DACOM Partnership
SUNMI welcomes DACOM as an authorized distributor of SUNMI products for the Italian market. It allows DACOM to complete its product portfolio with a full range of Android devices to meet the growing demand from customers and consumers for easy-to-integrate and deploy Android solutions. This new agreement further expands DACOM's offering in the POS (point of sale), printers, mobile terminals, tablets and self-service Kiosks segments.
SUNMI has established its leadership in Android IoT solutions for the digitization of businesses. Its extensive offering includes high-quality & superior design IoT hardware running Android and Sunmi OS, as well as a complete ecosystem (Sunmi Cloud), including a MDM (Mobile Device Management) platform and a SUNMI Appstore.
---
"The Retail and Horeca division of DACOM selects the best products for these markets. SUNMI has been a winning choice for us: their products have advanced technology and design, their cutting-edge technology solutions always respond to the needs of the Retail and Hospitality sector"
Alessandro Battaglia – Channel Sales Manager at Dacom
"We are delighted of this new partnership with DACOM, a partner of choice with a wide commercial network and a solid logistic infrastructure, a great distributor with a great team that is now able to provide the best IoT solutions to its customers in Italy"
Nicolas Guiol – Managing Director Western Europe at SUNMI
---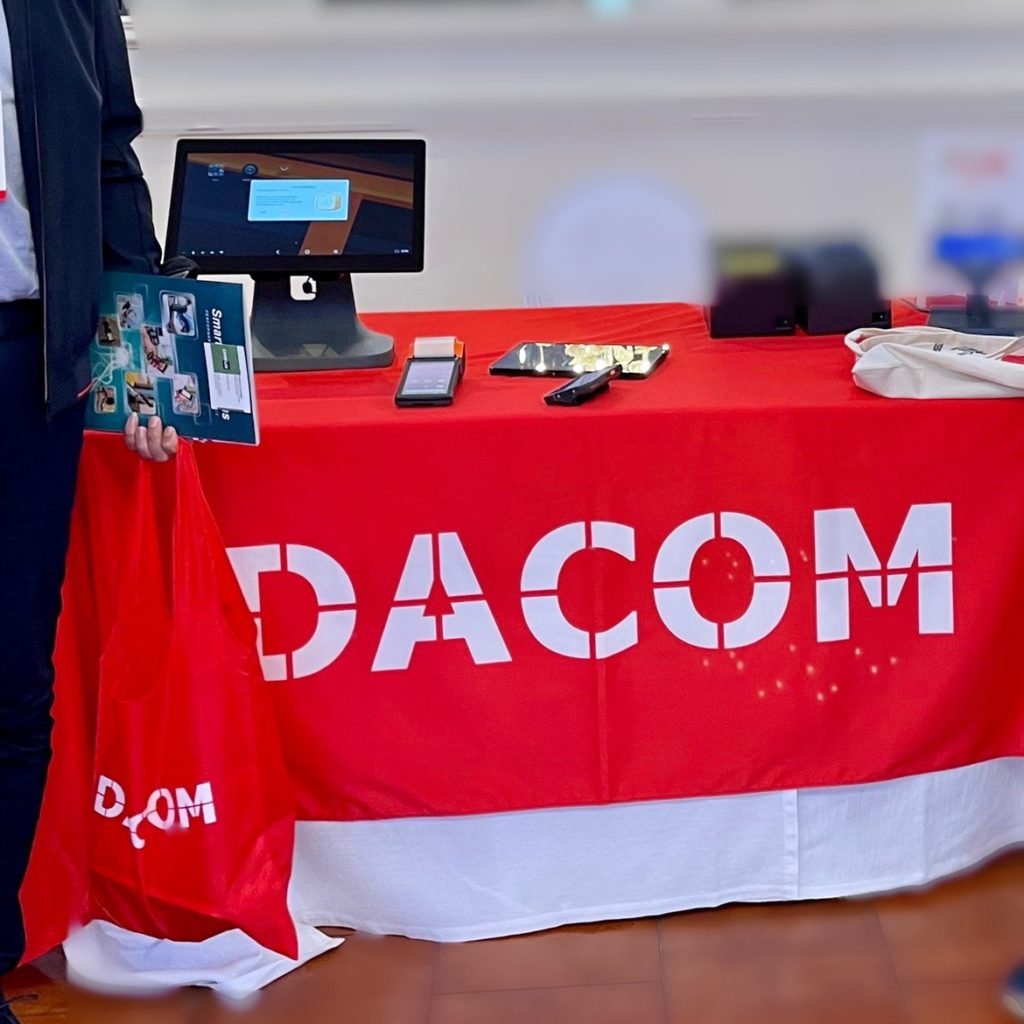 DACOM Italian tour through the cities of Milan, Rome and Naples to present SUNMI products in all DACOM retail desks.