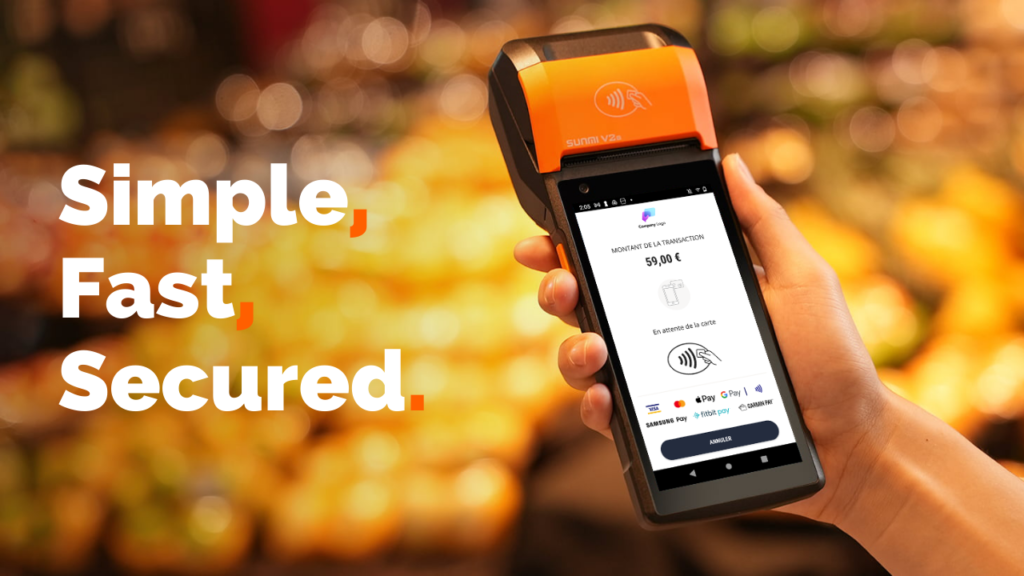 Why is softPOS emerging?
Burning topic in the payment world, softPOS is becoming a major solution for businesses. Through an intuitive mobile application, it allows merchants of all sizes to accept contactless payments on their smartphones or Android professional devices equipped with NFC technology.
Health crisis has significantly accelerated the adoption of contactless payment, which is now fully accepted by customers. The increase in contactless payment limits has encouraged merchants to deploy omnichannel solutions. In addition, Visa and Mastercard are now pushing for more transactions, from more and more devices, to go beyond the complexity of traditional PCI-certified environments and implementations. Today, the latest Android platforms have largely increased their security to an unprecedented level through technologies like TEE or Safetynet, making any android device more secure than ever.
Looking for more information on softPOS? Watch SUNMI webinar replay here!
---
SUNMI and PayWish® combined solution
Market Pay's softPOS solution runs on the latest SUNMI GMS certified devices: V2s, V2s Plus, L2H and L2Ks. PayWish® leverages SUNMI's professional mobile POS, ensuring that merchants can rely on the robustness and performance of the devices throughout the day and in any environment. With or without integrated printer, with or without a keyboard, the combined SUNMI and PayWish® solution is ideal for all types of activities that require mobility and instantaneousness, making it possible to create new and smooth shopping experiences for consumers. Employees can assist and advise customers until payment is made, without having to go to a cashier. For merchants, SUNMI and PayWish® solution provides a simplified onboarding process, an ease of use and operation.
---
PayWish®, the payment solution from Market Pay
Market Pay, a European and omnichannel payment platform, offers PayWish®, its payment acceptance solution that turns Android devices into payment terminals. Through a mobile application, it allows merchants of any size to accept contactless payments of any amount on their NFC-enabled Android smartphones or tablets. PayWish® considerably facilitates mobile sales experiences, whether at the point of sale or outside (home delivery, mobile sales, chauffeur-driven car, etc.).
In addition to contactless payment, PayWish® also offers a payment link. This link, provided by QR Code or by email, redirects to a payment page where the customer can choose his payment method, like credit card or simplified transfer. These payment methods will gradually be enriched with new options such as BNPL (Buy Now Pay Later).
SUNMI Business IoT
SUNMI is leading the move to Android for business digitization solutions with attractive offerings and a full ecosystem. SUNMI's comprehensive portfolio of Android devices allows softPOS to be leveraged on different form factors for different use cases and customer profiles. This is supported by SUNMI ecosystem based on the SUNMI OS (an enhanced version of Android with additional features for business solutions) and the SUNMI MDM (mobile device management), empowering developers, solution providers and solution operators. SUNMI also provides a large portfolio of professional applications available through its own Appstore.
Together, these enables SUNMI to provide an environment and platform that creates interactions, solutions, and value between SUNMI partners.
Interested in our combined solution?